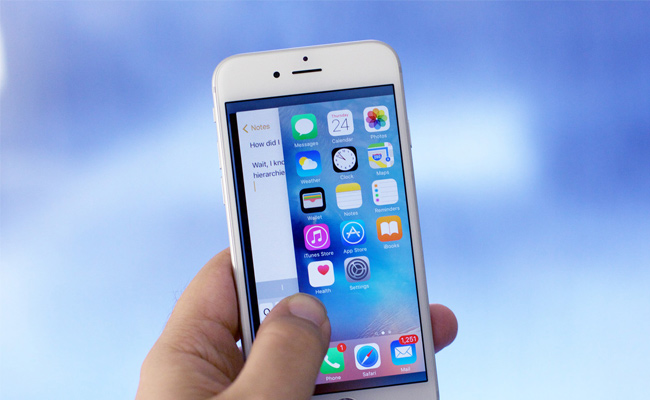 Apple has recently stopped giving out its iOS 9.3 firmware to be used with its iPhones, iPod touches and iPads.
This means that you will no longer be able to downgrade to iOS 9.3 through iTunes. But the company is still signing iOS 9.3 for older devices like the iPhone 5s which implies is that it will be possible to upgrade to iOS 9.3 from an earlier version of firmware. The iPhone 6s, iPad Air 2 and other newer devices will not receive a singing from Apple.
Now, Apple is asking its users to install iOS 9.3.1 in case they need to restore or upgrade their devices via iTunes.
No longer signing iOS 9.3
Usually, Apple waits for a few weeks before calling it quits on older firmware when it releases new software for its product line.
Here, the release of iOS 9.3.1 has caused the previous version of the firmware i.e. iOS 9.3 to become outdated and therefore, Apple has stopped signing it anymore.
iOS 9.3.1 was released to the public on March 31st through iTunes and Over the Air (OTA) as an update. It was intended as a fix for a bug that was causing certain devices to hang while opening particular web links in Safari.
While downgrades to iOS 9.3 seem to be affected, it will not affect a large part of the population who can now simply use the iOS 9.3.1 instead.
How it affects jailbreakers
The good news is that there is no jailbreak for any iOS firmware beyond iOS 9.1, which means that the jailbreak eligibility for users on iOS 9.2 or later would not be affected at all.
For those who work on firmware earlier than iOS 9.1, they also would not be affected as they don't qualify for jailbreakable firmware anyway, even before this change.
On the other hand, those using firmware prior to iOS 9.3 will have to update to iOS 9.3.1, which could be really frustrating for users if a jailbreak dropped for iOS 9.3 only sometime in the future.
What is noteworthy is that there is an iOS 9.3.2 in the making, which will influence any future jailbreak tools.
Conclusion
There is no need to panic and all you need to do is upgrade your devices to iOS 9.3.1. Check for your device's eligibility on IPSW.me.